Civil structure and infrastructure systems are the backbone of modern society and among the major drivers of the economic growth and sustainable development of countries. It is hence a strategic priority to consolidate and enhance criteria, methods, and procedures to protect, maintain, and improve the safety, robustness, durability, functionality, and resilience of critical structure and infrastructure systems under uncertainty.
In this context, civil engineering is undergoing a profound change toward a life-cycle-oriented design philosophy to fulfill the continuously increasing demand from economic, environmental, social, and political needs, and to incorporate emerging environmental issues, such as the effects of global warming and climate change. Efforts are also needed to fill the gap between theory and practice and foster the incorporation of life-cycle concepts in structural design codes, standards, and specifications. To this purpose, research and applications are promoted within the International Association for Life-Cycle Civil Engineering (IALCCE).
On behalf of IALCCE, we are pleased to announce the Eighth International Symposium on Life-Cycle Civil Engineering (IALCCE 2023) which will be held in Milan, Italy, July 2-6, 2023, under the auspices of Politecnico di Milano.
The first seven symposia of the series have been organized in Varenna (IALCCE 2008), Taipei (IALCCE 2010), Vienna (IALCCE 2012), Tokyo (IALCCE 2014), Delft (IALCCE 2016), Ghent (IALCCE 2018), and Shanghai (IALCCE 2020). These events have been very successful, both technically and academically, and IALCCE Symposia have become established events in the field of Life-Cycle Civil Engineering and related topics.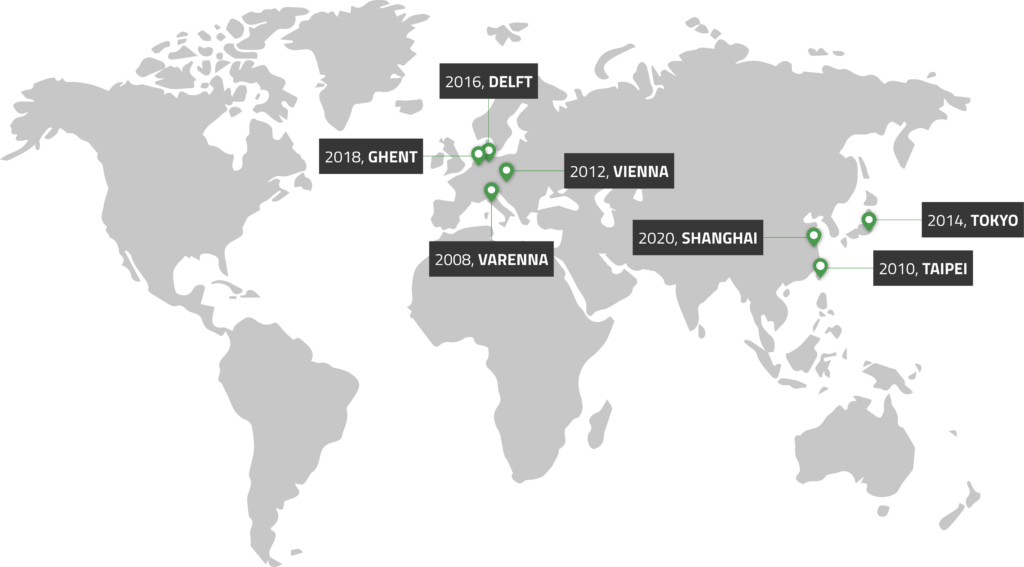 For IALCCE 2023 we are back to Italy where the Inaugural Symposium was held on June 2008 under the auspices of Politecnico di Milano. In this way we plan to continue the series of very successful events and celebrate the 15th Anniversary of IALCCE Symposia where they were initiated.
IALCCE covers all aspects of life-cycle assessment, design, maintenance, rehabilitation and monitoring of civil engineering systems. The objective of the Association is to promote international cooperation in the field of life-cycle civil engineering for the purpose of enhancing the welfare of society. Currently, IALCCE includes over 800 individual members from 66 countries and about 30 collective members (http://www.ialcce.org).
The aim of IALCCE 2023 is to bring together all cutting edge research in the field of Life-Cycle Civil Engineering and to advance both the state-of-the-art and the state-of-practice in the field. This symposium will provide opportunities for academics, engineers, architects, consultants, contractors, public authorities and decision makers around the world to keep themselves up to date with the latest developments in the field of Life-Cycle Civil Engineering.
Besides promoting their own research and professional work, participants will learn about and discuss the latest accomplishments, innovations and potential future directions in Life-Cycle Civil Engineering and connect with each other in order to build innovative and lasting networks and collaborations.
We look forward to welcoming you at Politecnico di Milano for IALCCE 2023.
Sincerely,
Fabio Biondini & Dan Frangopol
Chairs of IALCCE 2023